August 13, 2022 4:00 pm - 9:00 pm
Mountain River Ranch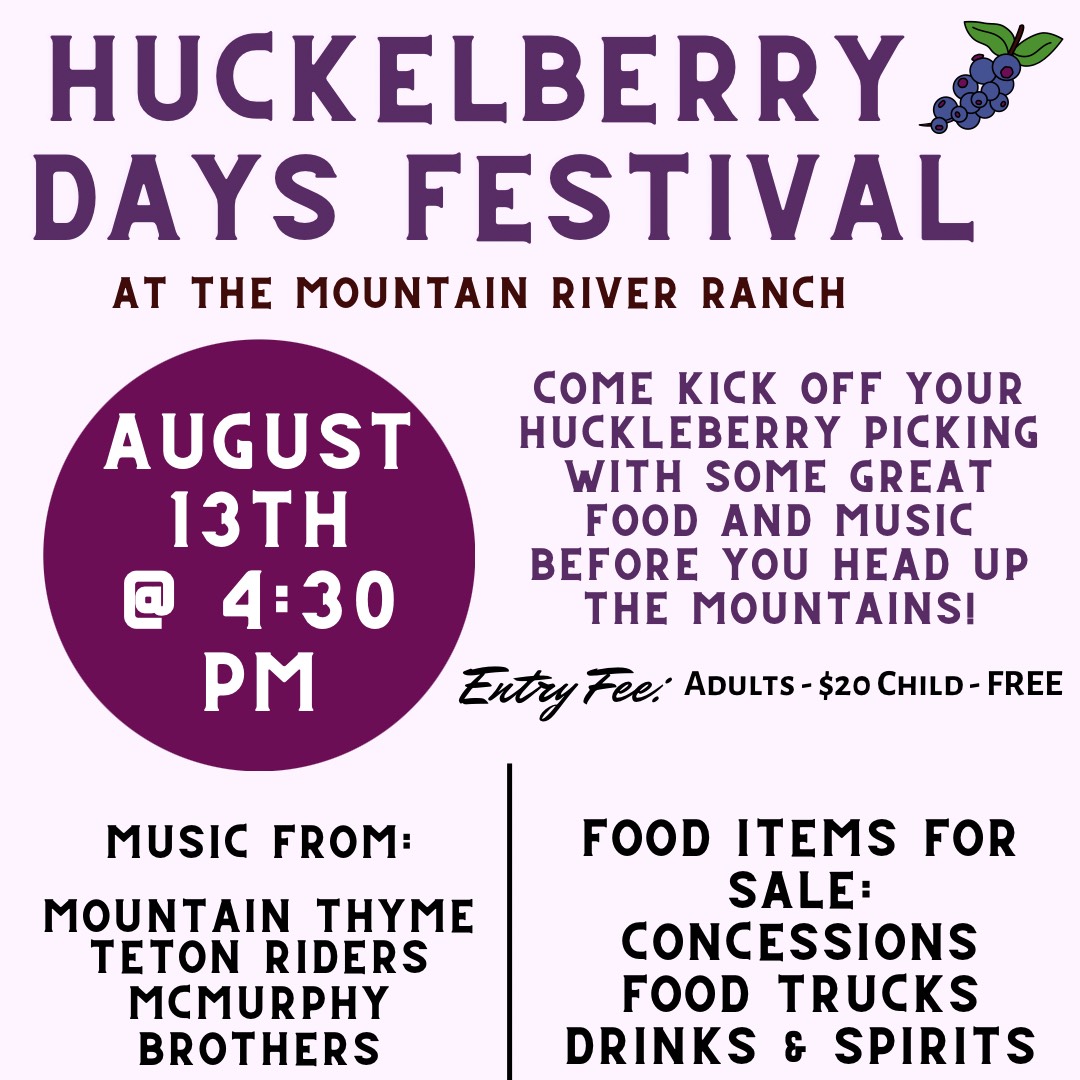 August 13th, 2022 – Starts at 4:30 PM
Mountain River Ranch is excited to bring to you the first ever Huckleberry Day's Festival!
Huckleberries are not only the the state fruit, but also a berry that holds a lot of memories for the locals of Southeast Idaho. It is the coveted berry that we all spend countless hours for up in the mountains, carefully picking off the bush and placing it slowly into our makeshift buckets. These berries are used to make scrumptious jams, homemade ice creams, and eaten plain right off the bush!
Come and enjoy the kick off the the long awaited Huckleberry season! Stop by on your way up the mountains to enjoy some amazing music from wonderfully talented musicians that our local to the Southeast Idaho area and grab a bite to eat so that your huckleberry bucket remains full!
Showtimes:
August 13th, 2022
4:30 – Mountain Thyme
5:45 – Teton Riders
7:00 – McMurphy Brothers
Food & Drink for purchase:
Concessions
Drinks and Spirits
Food Trucks
Ticket Type
Price
Cart
2022 Huckleberry Day's Festival - Adult Ticket

$

20.00