This Christmas season at Idaho's beautiful Mountain River Ranch come visit for our annual Christmas Dinner Shows at the Meadow Event Center. For the Christmas season we have turned Mountain River Ranch into a festive mountain retreat, replete with a Christmas western village decorated with Christmas lights, music and a holiday atmosphere.
Visitors throughout the holiday season will be treated to a Christmas meal followed by a night of music and dance led by the Mountain River String Band, some of Idaho's finest local musicians.
Christmas Dinner Shows have been a must of the holiday season in south-east Idaho for over 30+ years. Here at Mountain River Ranch our Christmas Dinner Shows commence on November 24th, 2023 (the day after Thanksgiving) and run most evenings until the January 1th, 2024 (excluding Sundays and December 21–27), so whether you are planning a Christmas staff party this December, a fun family get together over the Christmas period or looking for an event to usher in the New Year, make it the Christmas Dinner Show at Mountain River Ranch this holiday season.
Tickets for adults are $60. Entry for children aged 14 and under is only $25. Children 6 & under are free. As such, our Christmas Dinner Shows are great options for families this Christmas and New Year. We also have a range of payment options, including through PayPal (interest-free installment payments are available for groups).
(Scroll down to select a show date and purchase tickets)
---
⛄🎅🎄 Event Details 🎄🎅⛄
Event: Annual Christmas Dinner Show @ Mountain River Ranch
Dates: Nov 24-25, Nov 27-30th, Dec 1-2nd, Dec 4-9th, Dec 11-16th, Dec 18-20th, Dec 28-30th, & Jan 1st, 2024
Times: Event starts at 7:00 PM, Seating starts at 6:30 PM, Doors open at 6:00 PM
Venue: Meadow Event Center @ Mountain River Ranch
---
🍽️ Dinner Options 🍽️
BBQ Chicken Breast
barbequed on our house grill with a sweet and tangy bbq sauce
-or-
BBQ Beef
tender beef barbequed on our house grill with a sweet and tangy bbq sauce
Side Dishes (all sides included with each meal)
Sweet Corn
Baked Potato with butter and sour cream
Green Salad
Bread
Dessert
Christmas Dessert
Drinks
(drinks and spirits for purchase)
(Scroll down to select a show date and purchase tickets)
---
Company Parties? Looking for an event to host your company party? Our annual Christmas Dinner Shows are a great option! Contact us by email Help@MountainRiverRanch.Com or call us at (208) 538-7337
Photos From Our Christmas Dinner Shows: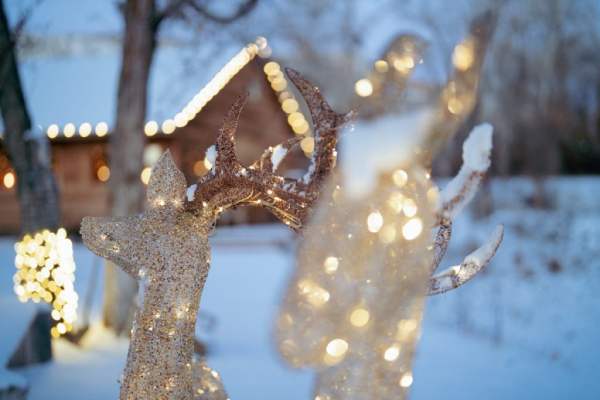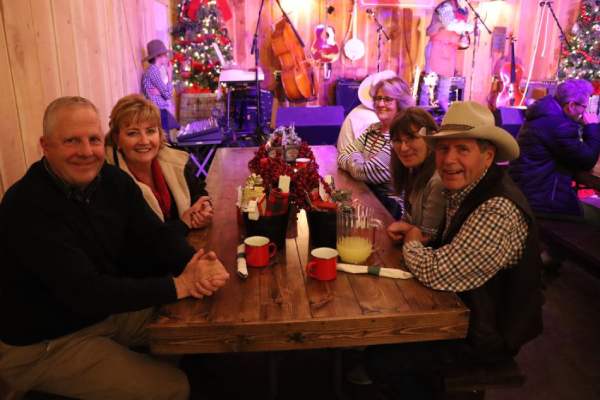 Upcoming Show Dates:
Below you can view all of our 2023-2024 Christmas Dinner Shows. Click on a particular show date to reserve your tickets.
November 2023:
11-24-23 Christmas Dinner Show
11-25-23 Christmas Dinner Show
11-27-23 Christmas Dinner Show
11-28-23 Christmas Dinner Show
11-29-23 Christmas Dinner Show
11-30-23 Christmas Dinner Show – Sold Out
December 2023:
12-1-23 Christmas Dinner Show
12-2-23 Christmas Dinner Show
12-4-23 Christmas Dinner Show
12-5-23 Christmas Dinner Show
12-6-23 Christmas Dinner Show
12-7-23 Christmas Dinner Show
12-8-23 Christmas Dinner Show
12-9-23 Christmas Dinner Show
12-11-23 Christmas Dinner Show
12-12-23 Christmas Dinner Show
12-13-23 Christmas Dinner Show
12-14-23 Christmas Dinner Show
12-15-23 Christmas Dinner Show
12-16-23 Christmas Dinner Show
12-18-23 Christmas Dinner Show
12-19-23 Christmas Dinner Show
12-20-23 Christmas Dinner Show
12-28-23 Christmas Dinner Show
12-29-23 Christmas Dinner Show
12-30-23 Christmas Dinner Show
January 2024